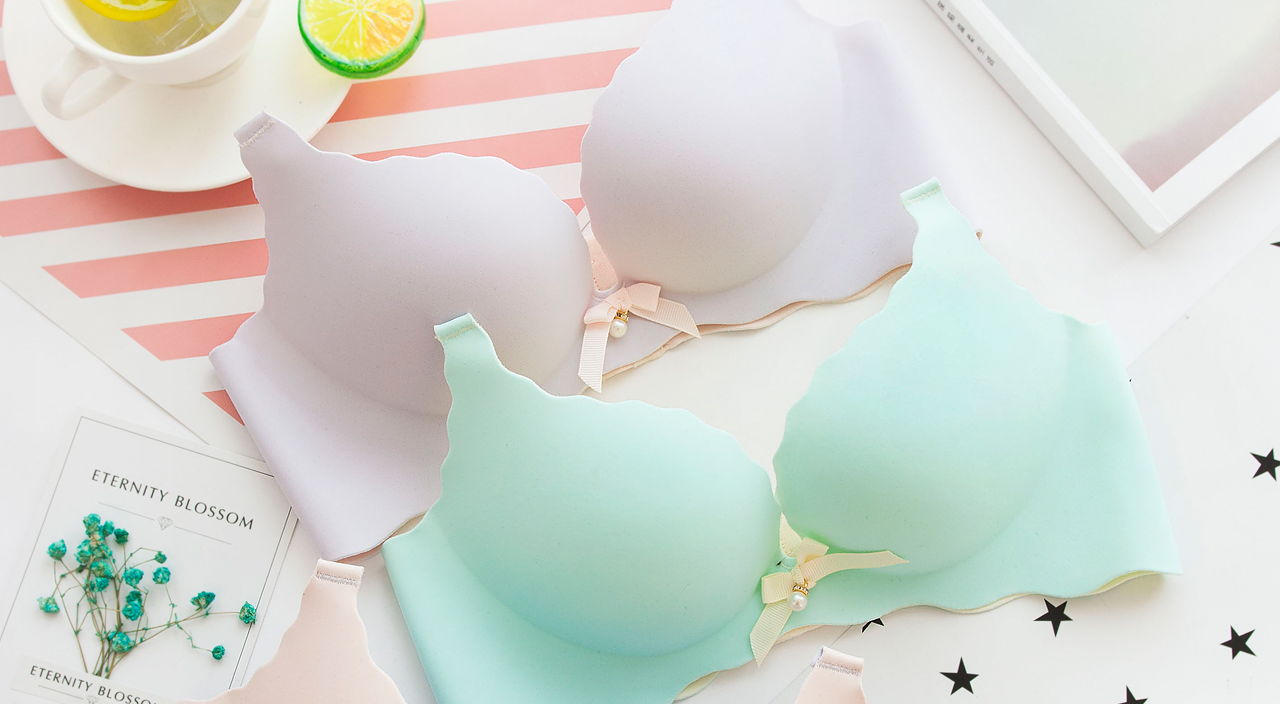 Every girl goes through a rite of passage that's usually more than a little embarrassing. I am talking about the time you are made to stand in a dressing room, half-naked and red-faced, as your mother and the saleslady discuss which particular item would be perfect as your first bra. Thankfully, you wouldn't have to suffer such embarrassment every single time you shop for a bra for the rest of your life. As girls grow into women, they become more and more comfortable with their curves and less self-conscious when shopping for intimate apparel. 
However, even as you become more in tune with your femininity, the process of choosing the right bra can remain quite challenging for most women. The process is made even more difficult by the fact that women can be pretty unpredictable when it comes to fashion. You could be wearing your little black dress one day and a simple t-shirt and jeans the next. Some women even change from one type of outfit to the other within the same day! Should you change your bra as you change your outfit, or is there a bra that can be worn with any type of clothing? This is probably one of the questions running through your mind when you think about lingerie.
Basic Rules
There are some basic rules you need to follow in choosing a bra. First of all, you need to know your measurements so you can make sure you're always wearing the right size of bra. Whatever style of bra you choose, the overall look can easily be ruined by the wrong fit. It may be a good idea to get your measurements from a professional lingerie fitter. Note that the fit of a bra doesn't just depend on the cup size, but also on the circumference of your chest area.
Once you know what size of bra to try on, you can start looking for one that positions your breasts correctly. They should be front and center, halfway between your elbows and shoulders. Furthermore, the bra shouldn't squash your breasts together; there should be about an inch of definition between them. The overall fit should be snug without pinching your skin. You should be able to fit a finger under the band and the back portion of the band should be on the same level or lower than the front.
Make sure the color, band style, and strap style of the bra you choose help to keep it hidden beneath your clothes—unless you're wearing clothes designed to show off the bra, of course. A flesh-colored (aka nude) bra is perhaps the most versatile, as it can be almost invisible even when worn under sheer fabric. It is also important for you to match the bra with the activity you plan to engage in as well as the type of fabric the clothes you plan to wear are made of. Towards this end, it would also be a good idea to check the bra's seam.
Why Wear a Seamless Bra?
Structured cups with seams can effectively provide your breasts with both a nice lift and the best shape possible. Note that different bras have different styles of seam, and these seams will have a different effect on your breasts. A seam that runs up and down the cup will make your breasts look more centered whereas a seam that runs across the cups will make your breasts look a bit fuller. If you plan to wear dark-colored clothing, then you wouldn't have to worry about the seams showing through the fabric. The same can't be said, however, for when you're wearing light-colored or sheer clothing. 
For times when you plan to wear light-colored clothing or clothing made of sheer or clingy fabric, a seamless bra would definitely be advisable. The fact that it doesn't have seams allows for a smooth fit that keeps your bra hidden beneath your clothes. If you plan to wear a printed blouse made of sheer fabric, a neutral-colored bra without seams will be ideal, as it will not clash with the print of your blouse, even if it shows through the sheer fabric.
To achieve an even smoother fit, you may want to go for a full-coverage bra. Other types of bra, such as the demi-cup and balconette tend to create a dividing line right where the cups end, and this line can show through your top. If you plan to wear a V-neck top or dress, then a plunging bra without seams may be your best choice. The tops of a standard bra may be exposed when you wear a top or dress with a deep neckline. There are also seamless bras made especially for halter as well as racerback tops and dresses. For strapless or spaghetti-string tops and dresses, it may be best to wear a strapless bra.
 In any case, seamless bras are must-have items in your lingerie drawers. Whatever type of personality you may have, and whatever type of clothing you may normally wear, there will definitely come a time when you'll want to wear a tight-fitting blouse or a dress made of clingy fabric. Seamless bras give you the assurance that whatever you choose to wear on any given day, you have a bra that offers smooth and invisible shaping. This type of bra can, in fact, be the perfect everyday bra.
If you work hard for your money, then you definitely want to make the most of what you earn. One good way to do that is to make sure your lingerie isn't just attractive, but practical as well. And practicality, where a bra is concerned, means you can wear it with everything you have in your closet. That way, you won't have to buy too many bras. Having 3 to 5 seamless bras in different styles— strapless, halter, racerback, et cetera—should do the trick. Because beauty and functionality can indeed go hand-in-hand.
What do you think? Do you have at least 1 seamless bra in your underwear drawer? Comment below!